Trail Grooming – 12/31/2021
Ken S. and Kurt S. out grooming on the west side today.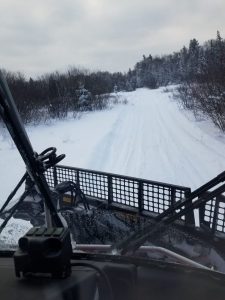 Snow Added to Trail Underneath Hwy. 169 Bridge
Big thanks to Jim Heitzman for putting snow under the Pokegama Lake/Hwy 169 Bridge this afternoon and packing everything down so we can run a groomer over the bridge trail.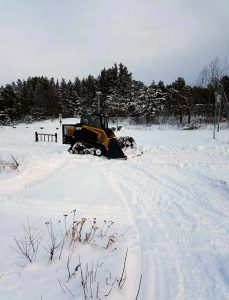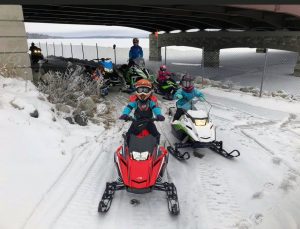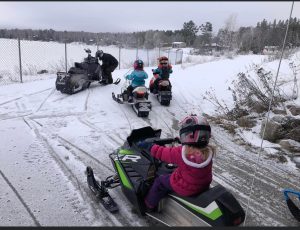 Driftskippers Trail Report – 12/31/2021
Good morning Driftskippers. The Big Reds are out early this morning heading to the west side of Hwy. 169. Another long day ahead. Both seats are filled today with Ken S., Kurt S., Jr R., and Todd G. I would like to thank everyone who has shown interest in riding along with one of the club's operators. I will post when there is an open seat on our facebook page and the website. Thank you for your support. Ride Safe and Ride to the Right. Doug Lord aka Groomer Dude.